Videos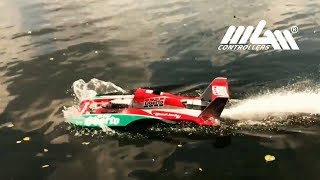 Hydroplanes on RC Powerboat meeting Germany
Do you love hydroplanes as much as we do? Check the video from "Fast RC Boats". Hydroplanes CT 05 and CT 10 powered by TMM 40063-3 X2 SERIES controllers making waves in powerboat meeting in Germany.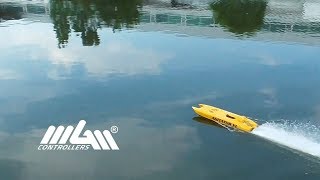 Hydro & Marine Agitator XL by Jürgen Mauch
Powerboats - Another reason to love summer! This Hydro & Marine Agitator XL is powered by two MGM CONTROLLERS TMM 25063 with two Lehner motors 3040/9. Nice Build Jürgen Mauch!!!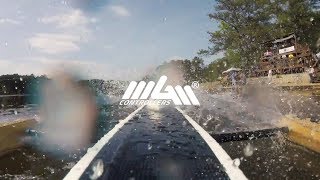 Atlanta Spring Nationals 2018
Enjoy the ride at Atlanta Spring Nationals with Tyler Garrard and his Raptor Q-Hydro powered by TMM 28026-3 X2 SERIES.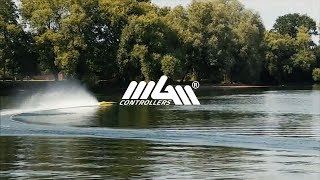 HPR233 by Roger Zinner
Roger Zinner equipped his HPR 233 2 sets of TMM40063-3 and LMT3080/8 and now his boat runs 100 mph (158,8 km/h)!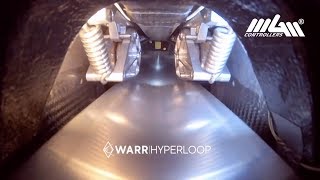 WARR HYPERLOOP RECORD!
WARR Hyperloop breaks top speed record with 290 mph (467 km/h)! We are proud that our electronic speed controllers played an important part in their win of 3rd SpaceX Hyperloop competition.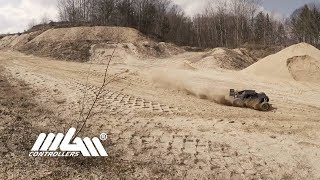 2 Losis DBXL powered by TMM25063
Compilation of 2 beautiful Losi DBXL from Youtube users spaat L and George Stasinis with TMM25063-3 showing the right potential of this great RC car!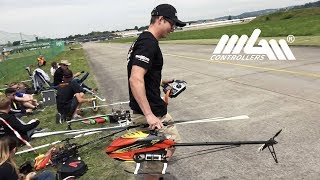 Heli Challenge 2018 with Yan Müller
Yan Müller won the 3rd place with this flight in Music freestyle contest at Heli Challenge. Enjoy the video with music! 🚁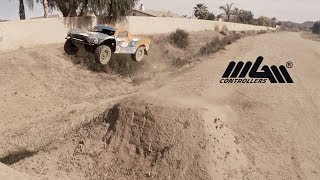 LOSI 5IVE-T by Anthony Blas
That's not just your regular RC toy car. This is Anthony's LOSI 5ive-T! 🚗💨 This Losi 5IVE-T is such a powerful monster equipped with TMM40063-3 in combo with LMT3080.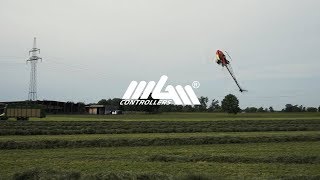 Yan Müller's Heli routine
He is the beast. Watch our pilot Yan Müller getting the best from TMM 18063-3 X2 series. Can't wait to see his performance on GLOBAL 3D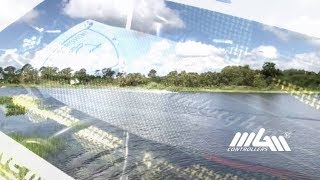 Lamborghini MHZ 114 by Customcfparts
Season of raceboats is finally here and we can't wait to see what it brings! Check this crazy fast build by Customcfparts equipped with our TMM 28026-3 running 96 mph!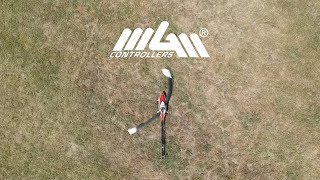 Břeclav Heli Day 2018
Such a nice sunny day in Břeclav (CZE). Enjoy the show by our pilot Lukáš Vacek.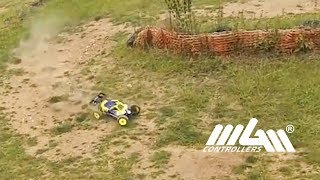 Adrien's brushless TLR 5ive B
Adrien Bellanger having fun with brushless TLR 5ive-B powered with TMM25063-3 and 12S batteries.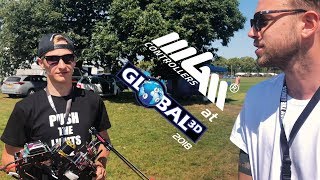 GLOBAL 3D 2018 VLOG
We had a really great time in the Netherlands at the biggest flying competition in the world GLOBAL 3D.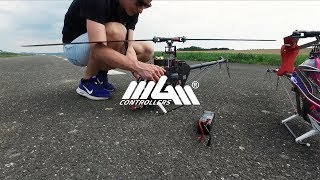 Lukas Vacek in Zlin
Training day on an airfield and a city centre? No problem for Lukas. He is truly pushing the limits!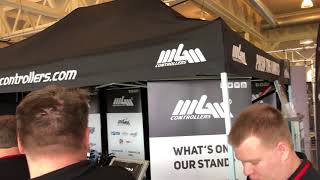 ROTOR Live 2018 Iffezheim
Small look back for Heli event in Iffezhein called ROTOR Live 2018. Our RC Heli pilots Lukas Vacek & Fabian Kloß showed really great performance there!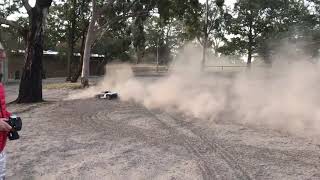 Losi 5ive-T ESC + MOTOR Combo
Another video with Losi 5ive-T beast powered by our brushless combo with ESC TMM40063-3! Speed and driveability are insane.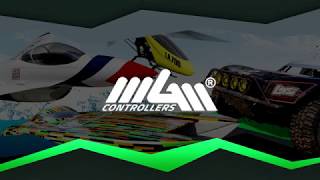 MGM CONTROLLERS Introduction
Check out the top performances of RC models equipped with MGM CONTROLLERS technology!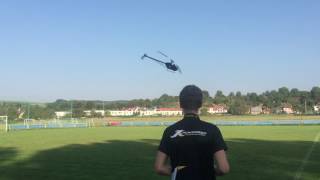 Testing Day with Lukas Vacek
One of the best RC helicopter pilot Lukas Vacek is working on the development of our ESCs with us. Watch his KDS Agile 7.2 helicopter testing our products on the full blast!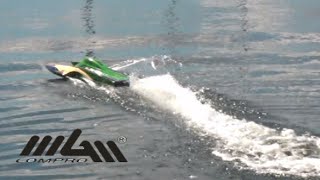 RC PowerBoat ML Boatworks GP 310 with MGM COMPRO ESC
Check out the video of our friend Todd Fleury! Cruising the lake with the PowerBoat equipped with MGM COMPRO TMM 25035-3 X2-SERIES Lite ESC might be pretty fast :)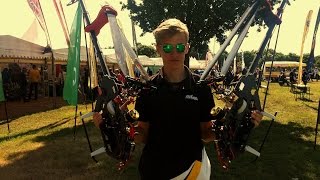 Lukas Vacek - 3D Global Cup 2016
Czech pilot Lukas Vacek on 3D Global Cup 2016 in Venlo, Netherlands. Lukas shows incredible skills and tricks with KDS Agile RC Heli equiped with MGM COMPRO Electronic Speed Controllers.