LE 5000 6S
Price includes these selectable options
LE 5000 6S

189

EUR
power conductors (cables) cross-section 6.0mm2, length 10cm

3.95

EUR

Yes

Price total

192.95

EUR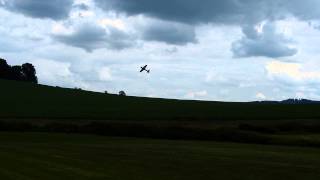 YAK 54 - Jan Spatny
Pilot: Jan Spatny, model type: YAK 54, motor: Gigatex Slim 3500W (sensored), speed controller (ESC): TMM 14063-3 X-SERIES (MGM COMPRO), batteries: 5000mAh 12S.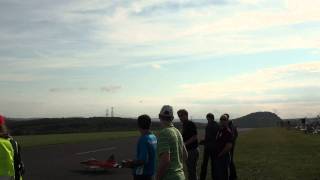 GBRJET Stinger V2 EDF
JET that regularly achieves the speed over 170 mph! Setup: Schuebeler HST-51, 12S 5000mAh SLS Li-Pol and TMM 14063-3 X-SERIES speed controller. The pilot is Ali Machinchy, one of the world top RC pilots.
Product parametrs
| | |
| --- | --- |
| Weight | 839 [gr.] |
| Width | 57 [mm] |
| Wide | 46 [mm] |
| Length | 160 [mm] |
| Max. charge rate | 30.0 [A] |
| Continuous current | 250 [A] |
| Burst current | 500 [A] |
| Mid. discharge voltage | 22.II [V] |
| Capacity | 5000 [mAh] |
| Continuous C-rate | 50 [C] |
| Burst C-rate | 100 [C] |
| Pack Manufacturer | MGM COMPRO |
| Cell Manufacturer | LE |