The most powerful RC BOAT X3 ESC + MOTOR combo (40kW!)
Price includes following configuration
| | |
| --- | --- |
| The most powerful RC BOAT X3 ESC + MOTOR combo (40kW!) | 3 232,30 € |
| Price total excl. VAT | 3 232,30 € |
| Discounted price total excl. VAT | 2 990,00 € |
Need a different configuration?
Make your own custom configuration that fits your model. Choose from multiple add-ons and stand out from the crowd.
CONFIGURE YOUR OWN
Unlimited power!
Unleash the true potential of your RC boat with our groundbreaking ESC + MOTOR combo. This is not just a combo, it's unlimited power for your project!
100063 X3-SERIES ESC: The heart of this powerhouse is the 100063 X3-SERIES ESC, boasting an extraordinary 1000A continuous current at 63V. This cutting-edge electronic speed controller is not just pushing boundaries; it's redefining them. Whether you're tearing up the track or conquering off-road terrain, this ESC is an unlimited booster.
LMT 30100 (40kW) MOTOR: Paired seamlessly with the ESC is our LMT 30100 motor, purpose-built for a staggering 40kW output. Precision German engineering meets brute force as this motor delivers unmatched acceleration and top-end speed. This beast transforms your RC experience into an adrenaline-fueled adventure.
Big power, big responsibility

Together, this ESC + MOTOR combo stands as the most powerful in the world. It's not just a claim; it's a testament to our commitment to pushing the limits of performance. Designed for the biggest, the most powerful boats in the World. This combo is the key to unlocking new dimensions of power.


In a world of limits, break free with our newest ESC + MOTOR combo. 40kW of power is not just a number, it's a promise of unmatched performance. Don't just drive, dominate.
SENSORED PERFORMANCE
The combo can be configured as sensored providing instant torque, smooth acceleration, and higher efficiency! Just choose sensored (motor with encoder) while configuring the combo.
What's in the combo?
The combo comes with soldered connectors on the motor and mating connectors on the motor side of the ESC. We also solder QS8 connectors, ready for the batteries of your choice, and add a jumper so you can use either 3 or 2 batteries at the same time. (If you have specific request for soldering, leave us a note or shoot us an email). The combo includes USBCOM6i + CC_12 programming cables, which are necessary for configuring the ESC.

Are you ready to unlock the full potential of your RC adventures? Elevate your game with the 100063 X3-SERIES ESC and the LMT 30100 40kW Brushless Motor – the perfect power partnership!


ESC comes equipped with:
Motor temperature sensor
Battery temperature sensor
PWM cable
Telemetry cable (compatible with

JETI, Graupner, and

Futaba telemetry!)
ON/OFF Switch
Special coating of all PCBs for humidity protection
Motor comes in following configuration:
10mm shaft with flatspot
LK HiAmp - Internal aircooler
6 power outputs with 8.0mm bullet connectors (counterparts soldered on the ESC)
5 windings (840Kv) - designed for 46 620 RPM
You can configure cables, connectors, and accessories under the "CONFIGURE YOUR OWN" button.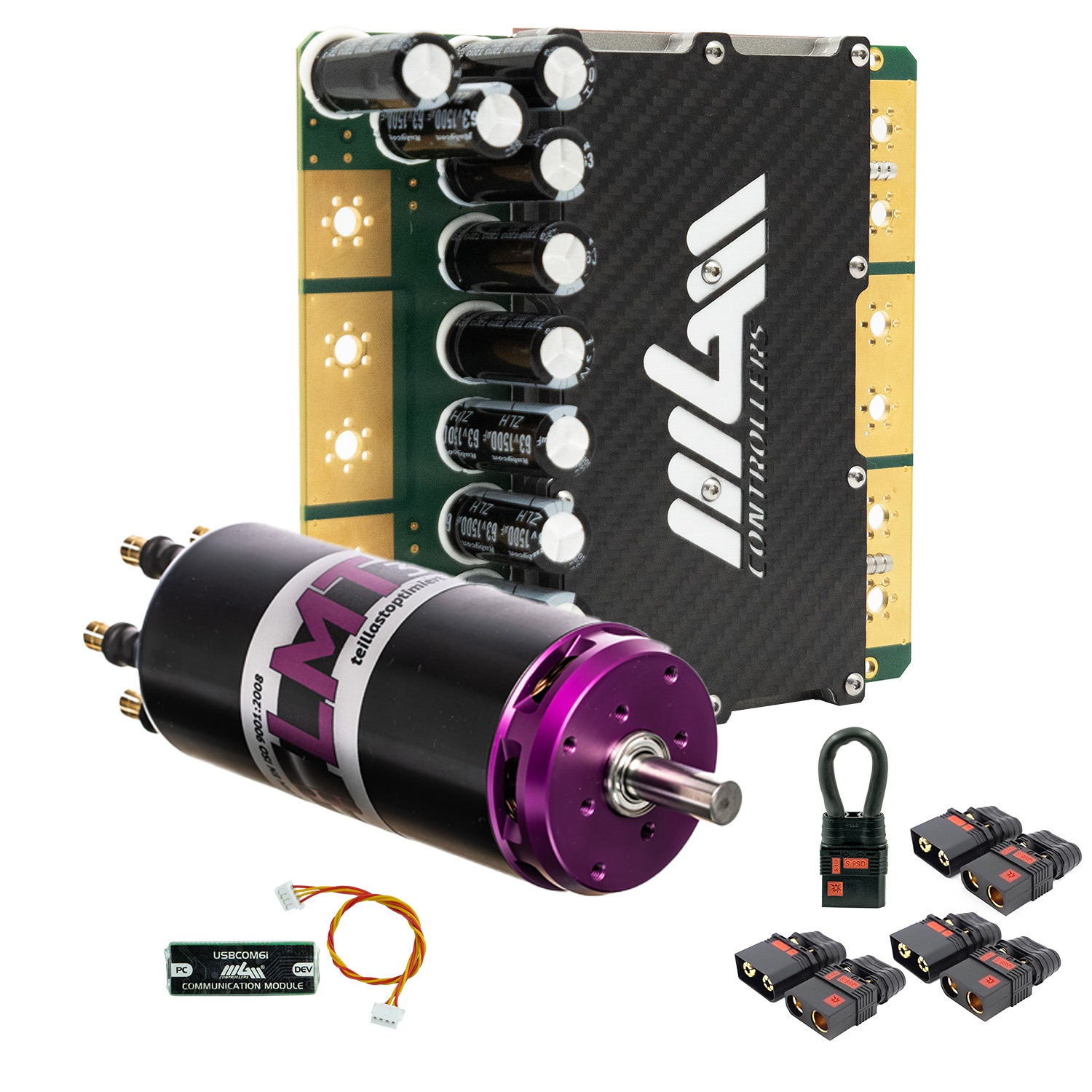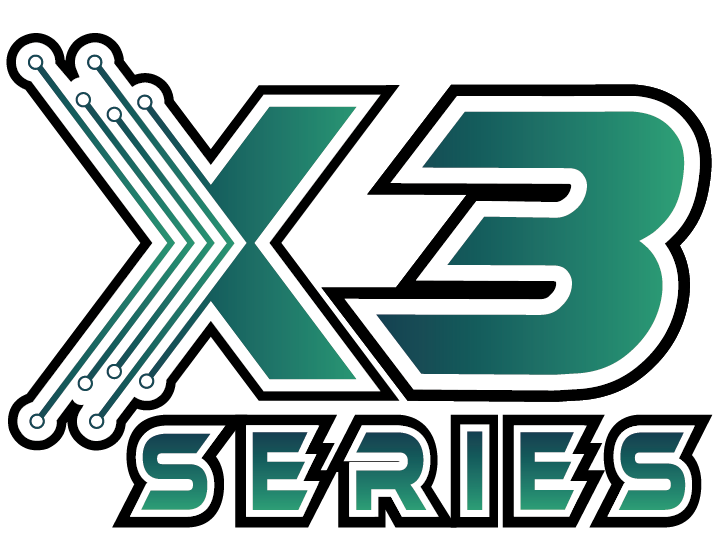 The X3-SERIES is the result of over 30 years of experience in ESC development. Our newest ESCs are designed to be pushed to the limit = that's when they are most efficient. Just turn on the Keep-the-Limit function and break the records! X3-SERIES controllers have a much faster PC connectivity with our Controller 3 program finally available on Apple devices. The ESC has been upgraded with larger memory and can store up to 12.5 hours of data.

Developed with RC modelers in mind, we used our experience from various industrial projects to create reliable ESCs with sophisticated system of fuses for the safety of your model. This comes backed by 3 years warranty.
Warranty
Premium customer service
High controller efficiency
up 12,5 hours of data logging
Unique systemof battery care
32 bit system
KEEP-THE-LIMIT Function
Each piece tested
Golden multilayerPCB - 105µ