Continuous current
200A
Operating voltage
16 - 63 V
Number of cells
5 - 15
Max. phase current
650A
In Speed We Trust
Set new benchmarks with the latest TMM 20065-3 X3-SERIES! Developed to sustain maximum throttle for extended durations through the innovative Keep-The-Limit function.
What's new?
The X3-SERIES establishes faster data connections and retrieval compared to its predecessor. New USBCOM6i PC module and CC_12 cables come with updated Controller 3 software finally being available on MAC with wireless connectivity support anticipated later this year.
The ESC can store multiple datalogs for up to 12.5 hours, eliminating the need to manually read and save data after each run. Our efforts in reducing cogging during acceleration have achieved nearly "sensored" performance when using sensorless motors. The ESC seamlessly switches from sensored to sensorless in case of motor issues.


All X3-SERIES come with JETI, Graupner, and Futaba telemetry!
Water-cooling
High power (14kW continuous) comes with high temperatures - that's why the new water cooling design cools with higher efficiency and a better cooling-to-weight ratio than ever before. ESC stays ice-cold even during record-breaking runs!



Durability
The high-quality electronics is shielded within a premium aluminum housing, sandblasted, and anodized for enhanced durability and scratch resistance. All essential connections, including the USBCOM connector, are secured within the casing. Despite being fully enclosed, LED diodes remain visible to provide real-time status updates.

All in one package
Integrated anti-spark protection safeguards both the ESC and your batteries. The robust BEC is engineered to handle any servo in any scenario, offering adjustable voltage (5-8.5V) and a peak current of 30A, making it a top-performing BEC in its category.
| | |
| --- | --- |
| Continuous current | 200A |
| Operating voltage | 16 - 63 V |
| Number of cells | 5 - 15 |
| Max. phase current | 650A |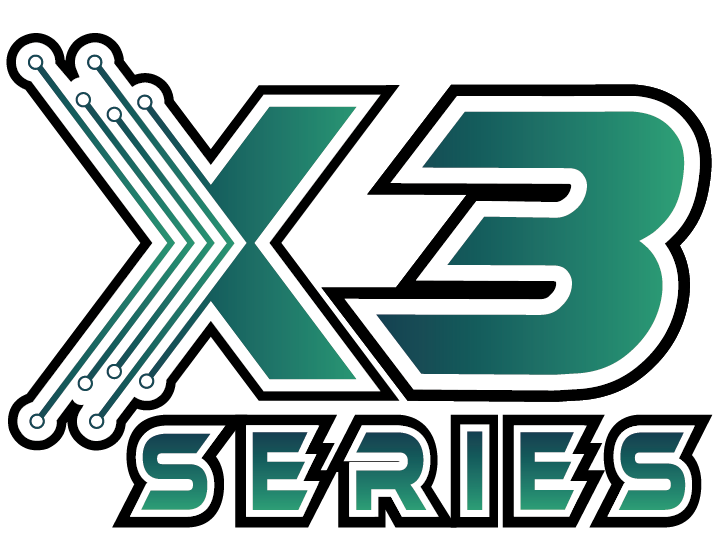 The X3-SERIES is the result of over 30 years of experience in ESC development. Our newest ESCs are designed to be pushed to the limit = that's when they are most efficient. Just turn on the Keep-the-Limit function and break the records! X3-SERIES controllers have a much faster PC connectivity with our Controller 3 program finally available on Apple devices. The ESC has been upgraded with larger memory and can store up to 12.5 hours of data.

Developed with RC modelers in mind, we used our experience from various industrial projects to create reliable ESCs with sophisticated system of fuses for the safety of your model. This comes backed by 3 years warranty.
Warranty
Premium customer service
High controller efficiency
up 12,5 hours of data logging
Unique systemof battery care
32 bit system
KEEP-THE-LIMIT Function
Each piece tested
Golden multilayerPCB - 105µ