X3-SERIES 15s LOSI 5ive-T 2.0 ESC + MOTOR combo + Conversion kit
Power up your LOSI 5ive-T 2.0 with a 31kW setup! 50063 X3-SERIES ESC meets LMT 3080 brushless motor. Prepare to be blown away by the match made in heaven! Leave the competition behind!
Price includes following configuration
| | |
| --- | --- |
| X3-SERIES 15s LOSI 5ive-T 2.0 ESC + MOTOR combo + Conversion kit | 2 040,11 € |
| Price total excl. VAT | 2 040,11 € |
Need a different configuration?
Make your own custom configuration that fits your model. Choose from multiple add-ons and stand out from the crowd.
CONFIGURE YOUR OWN
The 50063 X3-SERIES: More than an ESC, it's a revolution in performance. With over 30kW of power, 500A continuous battery current on a 15s setup, and advanced features like overcurrent behavior customization, this ESC is engineered to dominate the RC game.


The LMT 3080 brushless motor: Meet the powerhouse that's designed to complement the X3-SERIES ESC perfectly. With 31kW of raw, relentless power, it's the ideal partner for those who demand uncompromising performance from their RC setups. It's as if they were designed for each other! Even better! Click Configure your own and order this motor SENSORED! Sensored brushless motors provide precise and smooth control and reduce cogging. SENSORED VERSION COMES WITH 10mm SHAFT AND WITHOUT PINION.
A match made in heaven!
Effortless Performance: Together, they create a seamless flow of power, allowing you to tackle any terrain or water with ease. Whether you're pushing the limits of speed in speedrunning or handling the demands of high-speed RC boats, this combo ensures that you'll experience peak performance without compromise.


What's in the combo?
The combo comes with soldered connectors on the motor and mating connectors on the motor side of the ESC. We also solder QS8 connectors, ready for the batteries of your choice, and add a jumper so you can use either 3 or 2 batteries at the same time. (If you have a specific request for soldering, leave us a note or shoot us an email). The combo includes USBCOM6i + CC_12 programming cables, which are necessary for configuring the ESC. The combo comes with the X-ESC mount and conversion kit (including 16T 1.5 MOD 8mm BORE pinion).

Are you ready to unlock the full potential of your RC adventures? Elevate your game with the 50063 X3-SERIES ESC and the LMT 3080 31kW Brushless Motor – the perfect power partnership!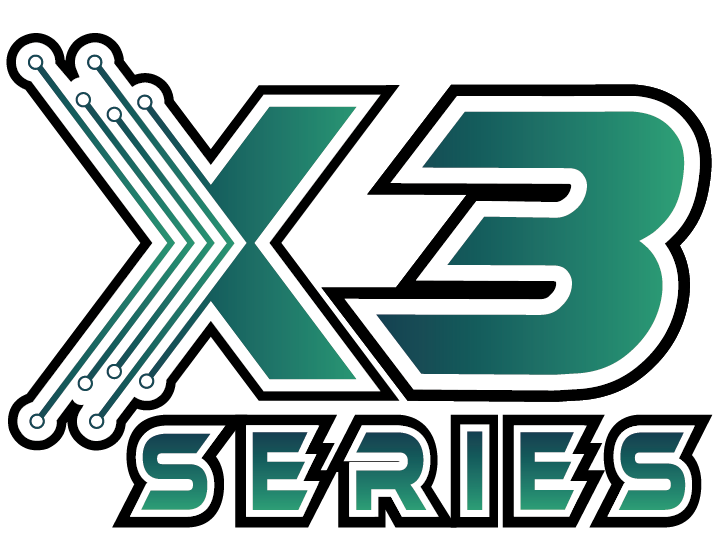 The X3-SERIES is the result of over 30 years of experience in ESC development. Our newest ESCs are designed to be pushed to the limit = that's when they are most efficient. Just turn on the Keep-the-Limit function and break the records! X3-SERIES controllers have a much faster PC connectivity with our Controller 3 program finally available on Apple devices. The ESC has been upgraded with larger memory and can store up to 12.5 hours of data.

Developed with RC modelers in mind, we used our experience from various industrial projects to create reliable ESCs with sophisticated system of fuses for the safety of your model. This comes backed by 3 years warranty.
Warranty
Premium customer service
High controller efficiency
up 12,5 hours of data logging
Unique systemof battery care
32 bit system
KEEP-THE-LIMIT Function
Each piece tested
Golden multilayerPCB - 105µ